NOW IS THE PERFECT TIME.

TO EXPLORE, FEEL AND ENJOY THE ROGLA–POHORJE
ENJOY:
3 culinary specialties that you have to taste, in Rogla–Pohorje Tourist Destination
The persistent work and effort of Pohorje's inhabitants is reflected in it's home kitchen tables. For centuries, the locals have been working long, hard days, and it's soothing to see their satisfied livestock on pastures and to look over their carefully cultivated land. They live in harmony with nature and use their working hands to combine ancient recipes with the modern world. It is their rule that:
you will never leave here hungry;

and you will eat well in every house.

Many catering providers were able to incorporate fresh modern ideas into this philosophy and lead their plates to a fusion of divine and completely unique tastes.
There are 3 culinary specialties that you would be wise to pay attention to in Rogla–Pohorje Tourist Destination.
---
Find the 'Tastes of Rogla' symbol on the menu
Tastes of Rogla is a brand that connects local providers of culinary services, as well as producers of agricultural, food and handcrafted products. When you spot the Tastes of Rogla sign, you know that an authentic Pohorje dish is in front of you which was made according to a traditional recipe, and that you are going to get a real taste Pohorje.
Did you know?
While exploring Pohorje cuisine, you will find these famous dishes with the Tastes of Rogla sign:
Pohorje pot - a stew made of three types of meat, mushrooms and spices,

The only real mushroom soup,

A genuine peasant's pork crackling,

Unique flower soup,

Pohorje minced lard, deer prosciutto and Pohorje bunka (smoked meat),

Flavoured fruit bread.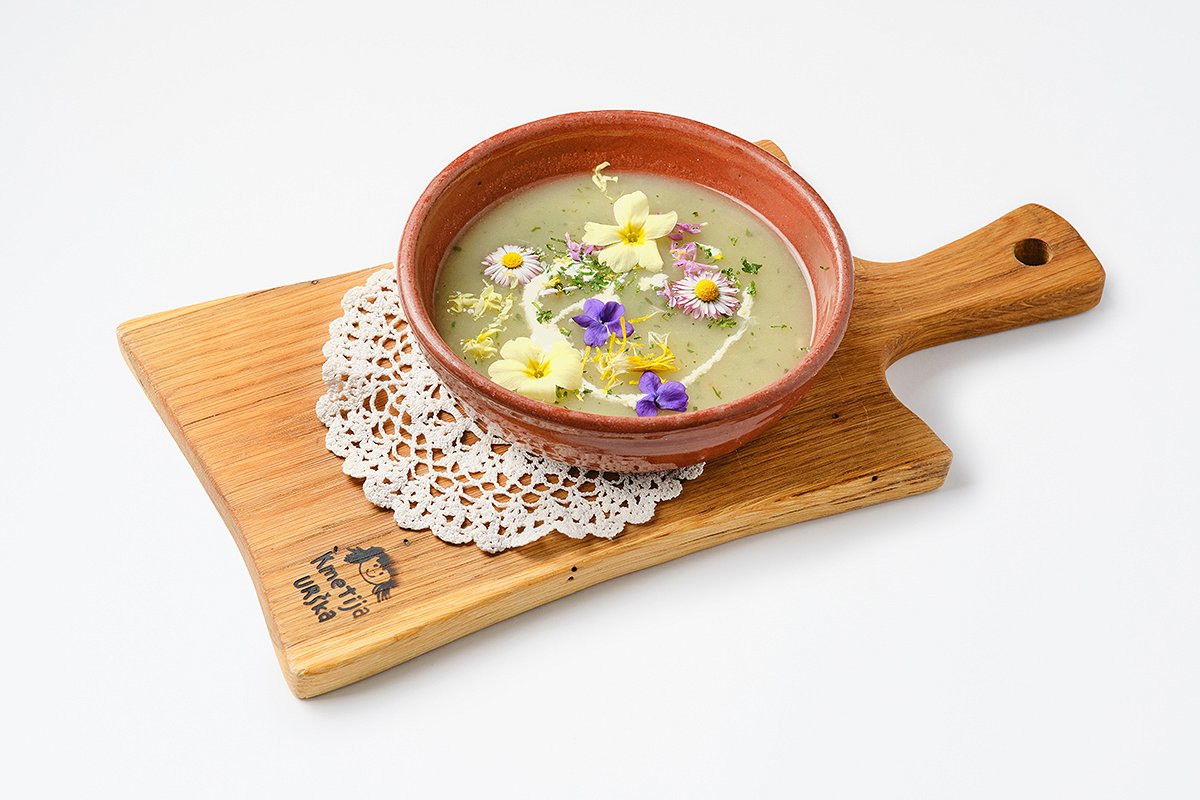 ---
---
2. Choose stunning ambiance
When in Rogla–Pohorje and looking for new flavours, you can always find an ambient spot that will amaze you. Drive among picturesque hills dressed with grape vines and observe one of the most beautiful towns in Europe. Try authentic dishes and taste wines from one of Europe's most architecturally and technologically modern wine cellars. Taste Pohorje in the purest air, 1500 metres above sea level. During lunch, relax overlooking Pohorje plains or listen to the roar of a wild river. Visit a tourist farm where everything you see on your plate is home grown.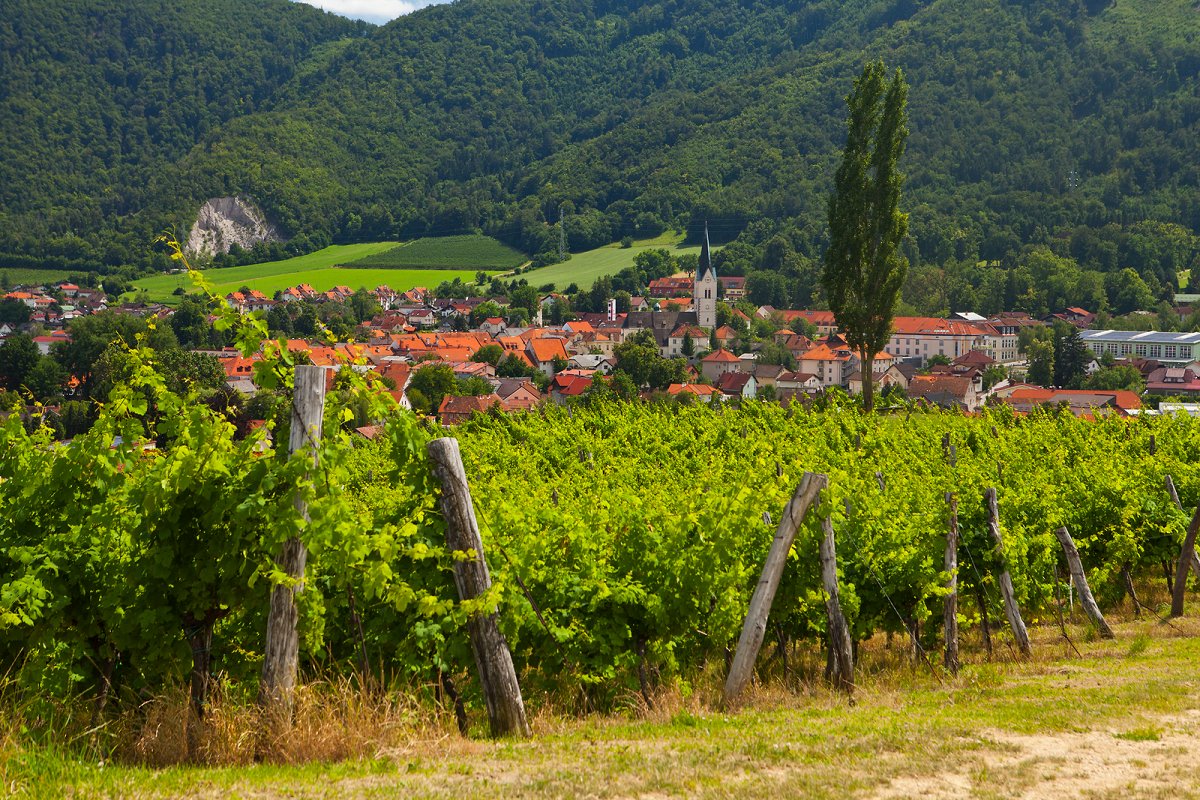 Did you know?
Pohorje cuisine is full of aromatic flavours that will leave you wanting more:
Traditional peasant dishes, such as Pork and sausage, pork cracklings and fragrant bread from the wood oven can be enjoyed. It would be a sin to have a slice of bread without some excellent home-made salami or a piece of home-made cheese,

porcini, chanterelle mushrooms, blueberries, wild strawberries, cranberries, fragrant wild garlic, flowers, fresh spices and other forest delicacies,

vegetables, that are full of flavour and a home-grown quality.
---
3. Experience this cuisine at one of our events
At our get-togethers, eating is also a way of socialising. Check out our current events to find the gastronomic meet-up for you. What do you say to Charterhouse cuisine, Vitanje market cuisine, traditional St. Martin's Day Feast or St. George's Cuisine and Craft Festival?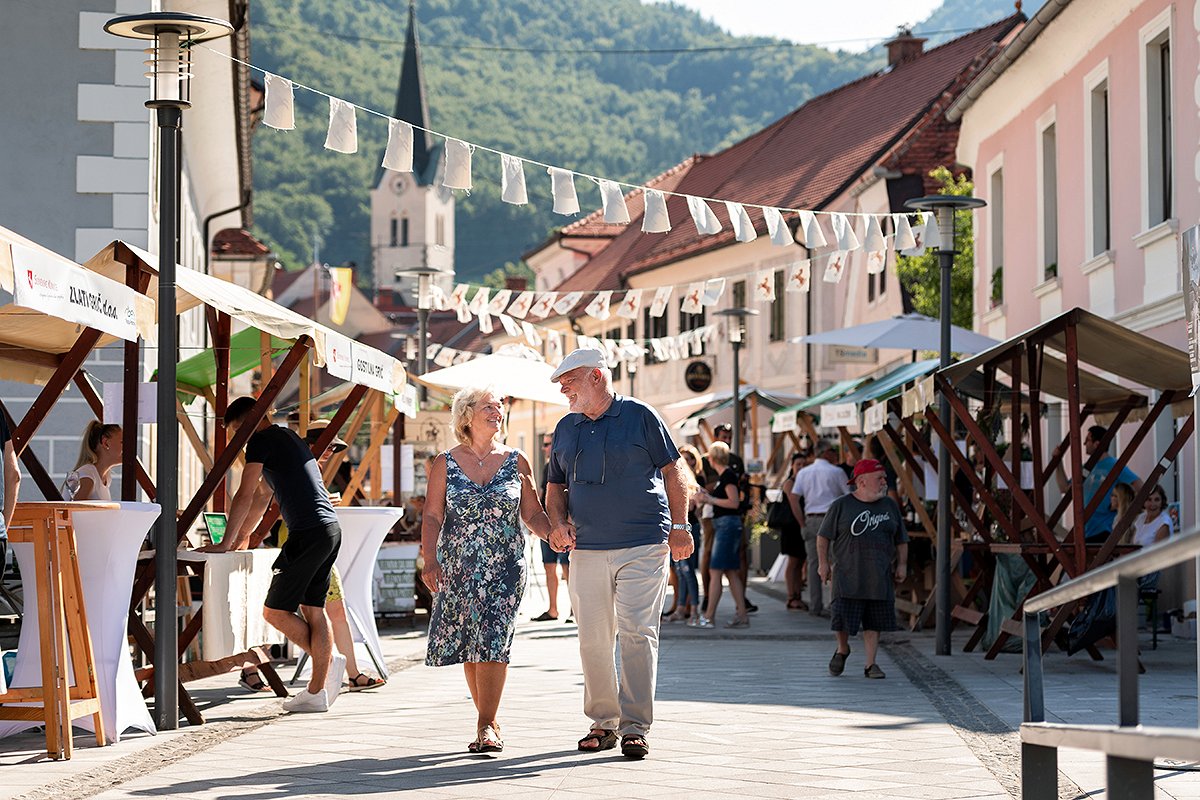 Did you know?
Pohorje's chilled and healthy characters are nurtured from the Pohorje diet.