The Rogla-Pohorje tourist destination stretches across the mighty Pohorje, reigned by Rogla, past the wine-growing hills where it aligns with the calming Dravinja valley. Hidden Vitanje, touristy Zreče, white Oplotnica and picturesque Slovenske Konjice are magical places with energy of Pohorje, gems of nature, remarkable history - and the greatest treasure of all, friendly people.
These people know exactly why they are inviting you with a slogan: Explore, Feel, Enjoy.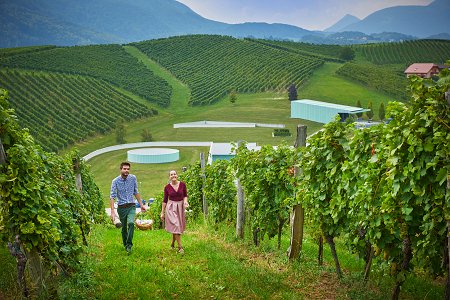 Share the best moments on social media with hashtag #ExploreFeelEnjoy.
Discover other Slovenian destinations
Slovenia is most definitely considered as one of the smallest and at the same time most diverse European countries, whose beauties are still considered to be among the more hidden and therefore truly authentic ones. Slovenia being small, is also convenient because you can travel along and across it in just a few hours.
The closest neighbouring destinations are:
If you have enough time to go further, then by all means, immerse yourself into other Slovenian stories and feel Slovenia. After all, it is the only country that hides the word love in English and whose name of the capital city in Slovenian sounds like beloved.
Share the highlights from all over Slovenia on social media with hashtag #ifeelsLOVEnia.