The foundations of a SAFE and HEALTHY SLOVENIA have been combined under the new SLOVENIA GREEN & SAFE label that stands for responsible travel standards. These include high hygiene standards and protocols as well as additional sustainability recommendations for tourism providers. Slovenia is a safe country deemed one of the Top 10 safe countries in the world subject to the Global Peace Index criteria for several years in a row.
Hand in hand with tourism providers, the Rogla-Pohorje Tourist Destination provides for a safe and healthy environment for all of your experiences in our midst.
All health protective measures are observed.
High standards of hygiene are observed.
All warnings of competent institutions are monitored and recommendations observed.
High standards of hygiene and protective measures have been adopted on a national level.
You can make your own small contribution by observing health preservation recommendations.
Additional useful information and safety guidelines in Slovenia for the duration of the epidemic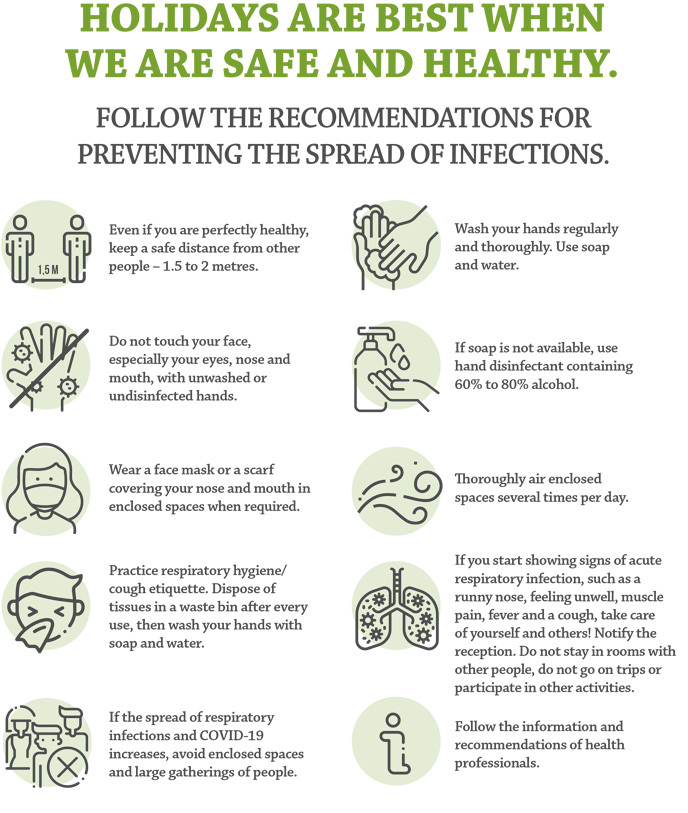 In addition, GREEN GUIDELINES FOR VISITING OUR DESTINATION have been drawn up for you. We would appreciate it if you were to help preserve the environment with responsible conduct as well. Hand in hand, we can contribute to your and our health and the safety of our destination.