In the Rogla-Pohorje Tourist Destination, we emphasise the experiential and sustainable development of tourism. This has been the focus for several years now, which is why e-bike rental is also possible here:

By providing e-bikes, we want to encourage both locals and visitors to take on a more active and healthy lifestyle. Attractive package "Travel by e-bike through Rogla-Pohorje" has been prepared by us for you, combining a ride full of views with a tour of natural and cultural sights.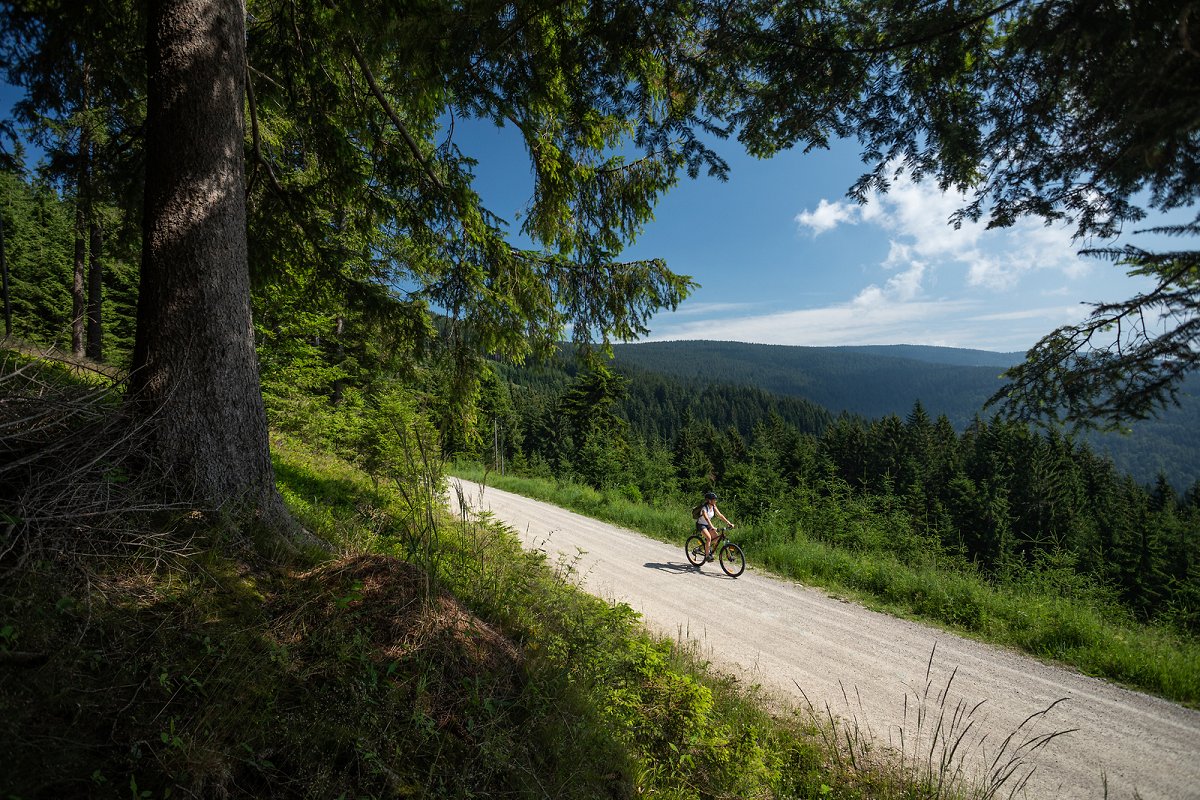 Why set out to discover a destination by an e-bike?
Riding an e-bike is extremely comfortable.
The e-bike enables a very safe and stable ride.
You can ride an e-bike quickly and easily.
The e-bike is friendly to you and the environment.
Riding an e-bike is pure joy, so you can fully enjoy the view.
If you are restless, eager to explore and find new adventures, then explore, feel and enjoy Rogla-Pohorje with an e-bike.